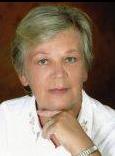 Galina Oya
Director of the Education and Development Centre "LINGUA"
She is a qualified teacher of foreign languages – French and German. She taught German at school.
She has over 40 years of experience in education leadership.
While working in Estonia she held a position of the Director of the Department of Education of Narva city and was a Headmistress of one of the best schools of Estonia called Kesklinna gymnasia in Narva.
She had worked in international projects in the field of education with Russia, Germany, Sweden, Denmark, Great Britain attracting interesting ideas, innovative technologies and methodologies. Skilfully organized work of school and pre-school leaders. Organised meetings with prominent teachers at home and abroad, shared work experience with other leaders of education.
In 2007 she organised first and only Russian language school of supplementary education in the north east of England.
In 2013 she opened Lithuanian language classes.
In 2014 organised a class for children with Ukrainian language.
The school has been successfully operating under leadership of Galina Oya.
The school has been recognised by local authorities and NRCSE (Bronze, Silver and Gold award).